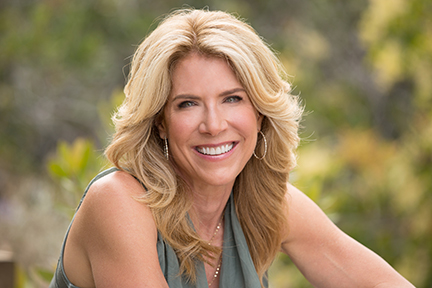 "I've fallen madly in love with this unique fat-burning superfood…
It's fresh-pressed artisanal olive oil, shipped direct from award-winning farms around the world. Bursting with harvest-fresh flavor and nutrition, these olive oils are making my favorite recipes more delicious than ever. By special arrangement, you can receive a $39 bottle free by paying just $1 to help cover shipping."
Hi,
Extra virgin olive oil (EVOO) is one of my favorite fat-burning foods. (I'm so glad I like it so much since we share the same name!)
As one of Mother Nature's healthiest fats, extra virgin olive oil helps you feel full longer. Splashed on your veggies, salads, grilled meats or fish, it gives you deep-down satisfaction that lasts for hours.
Best of all, when you use it as part of my diet program, it helps you flip your body's metabolic switch into fat-burning mode instead of "sugar-and-carbage" burning mode.
And once your metabolism adapts to burning fat for fuel, you'll find it much easier to burn your own body fat for fuel—from your belly, butt, thighs, everywhere. I believe this metabolic discovery—that healthy fats in your diet help you burn off body fat—is the greatest weight-loss breakthrough of our time.
As a big added bonus, fresh extra virgin olive oil adds so much delicious flavor to your meals. As any chef will tell you, fat is where the flavor is. And that's especially true of these artisanal olive oils. They make ordinary supermarket olive oils taste stale and lifeless by comparison. Let me tell you why…
Warning: Is Your Supermarket Olive Oil Rancid?
My favorite olive oil expert, T. J. Robinson (the Olive Oil Hunter) explains that olive oil, unlike wine, does not get better with age. Just the opposite. It's at its peak of flavor and nutritional goodness right after it's pressed at the farm. So you always want your olive oil to be fresh as can be, preferably direct from the farm if possible.
In contrast, supermarket olive oils sit on the shelf for months or even years before you buy them, often turning stale and rancid!
Believe me, you don't want damaged or rancid fats in your body. They can play havoc with your fat-storing hormones, setting you up to put on more weight and keep it on!
This is why I'm over the moon about the olive oils I get through T. J. Robinson.
Incredible Fresh-Pressed Olive Oils Shipped to Your Door from Award-Winning Artisanal Farms
T. J. is called the Olive Oil Hunter because he searches the world's prime olive-growing regions during their various harvest seasons. From top-ranked, award-winning boutique artisanal farms in Italy, Greece, Spain, and other countries, he chooses the most incredibly delicious olive oils of each harvest. Then he rushes them—right from the harvest!—to your door by jet plane and special delivery truck while the oils are bursting with astonishingly fresh flavor just born of earth and tree. Store-bought olive oils sitting in warehouses and then on store shelves for many months just can't compare.
And it's not just the fresh-pressed flavor that I love so much. These harvest-fresh extra virgin olive oils are brimming with off-the-charts levels of polyphenols and antioxidants. These are among the nutrients that make olive oil renowned for its health and slimming effects.
Thanks to my relationship with T. J., as a member of my community, you're entitled to receive, for just $1 shipping, a free $39 bottle of one of the T. J.'s finest artisanal olive oils so you can try it for yourself.
It's yours as an introduction to his Fresh-Pressed Olive Oil Club for passionate olive oil lovers like myself. Best of all, unlike with other clubs, there's never a commitment or obligation to buy anything else, now or ever.
The Fresh-Pressed Olive Oil Club makes it so easy to try their delicious oils with their generous $39-Bottle-for-a-Buck offer. To get your free $39 bottle for just $1 shipping, and also read the fascinating story behind these astonishingly flavorful harvest-fresh oils, just click below...
Click here for your $39-Bottle-for-a-Buck